WHAT IS SIX FIGURES A YEAR?
In life you have a decision to make.
Either seek employment and be paid a 'wage' for the time you devote to 'working for a living'… Or to set yourself up in business and develop a way to generate an income that uses a 'different model entirely…'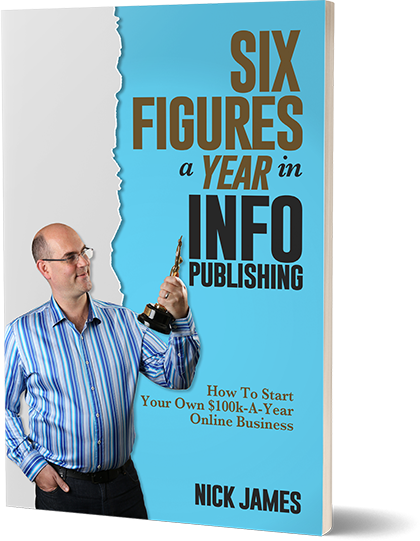 A MODEL THAT IS NOT TIED TO SWAPPING YOUR TIME WITH MONEY AT ALL. IN THIS BOOK YOU WILL LEARN:
How to stop existing and start living as a result of simply thinking and acting a little differently everyday.
The FIVE MYTHS you've been led to believe by others that are holding you back from running your own highly profitable 6 Figures A Year online business selling services online or doing stock trading using a stock share calculator to deduce the profits.
Why any 'normal person' should consider Information Publishing as opposed to setting up a traditional business.
Four Proven Strategies you can use to create a $100k per year online business.
The Walt Disney Principle that built a multi-billion dollar corporation and the effect it could have on your own entrepreneurial success.
The Zero Cost Marketing Method they never teach at business school but could easily be exactly how 80% of your customers find your products.
Two Sales Boosting Strategies which increase online sales, no matter how 'ugly' your existing website actually is.
'The simple phrase' that will change the way you think about marketing forever.
The Number #1 Strategy to increase repeat purchases literally overnight.